View Profile:
blndbomshel93 (0)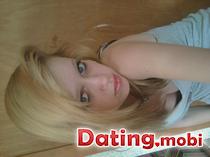 19 / F-M / New Hampshire
Single looking for Long-Term
I am looking for a guy that is funny' good looking and between the ages of 18 and 25
I am a really laid back person and am happy pretty much all the time. But when i get mad it is not pretty lol. if you want to know anything else about me just hmu :)
G

I

F

T

S

Sent:
0
<>
G

I

F

T

S

Received:
0
Forum Post Count: 0
Sign: Cancer
Interests: Movies, Music, Shopping, Video Games, Basketball
Ideal Partner: Good sense of humor, attractive, likes to have fun, spontanious
Ideal First Date: either the beach or an amusement park would be amazing first dates. But i'm up for anything.
Ethnicity: Caucasian
Height: 5' 3" (160 cm)
Body Type: Thin
Hair Color: Blond
Eye Color: Blue
Religion: Catholic
Fitness: Never
Smokes? Often
Does drugs? Socially
Drinks? Socially
Education: High School
Profession: Unemployed, But Looking
Income Level: Less than 25,000
Owns A Car? No
Has Children? No
Wants Children? Yes
City: Raymond
State: New Hampshire
Country: United States
Zip/Postal Code: 03077
Join Date: September 23, 2011
Share Profile: dating.mobi/blndbomshel93
(+)
Send

G

I

F

T
(1)

Send Wink
(2)

Add to Favorites
(3)

Send Message
(4)

Send Rose
(5)

User Offline
(6)

Send to Friend
(7)

Report User
(8)

Dump
Rooster Block™ (800 Credits)
Posts by blndbomshel93
Threads by blndbomshel93